A-Level Artists at the Tate Galleries
Thursday 21 September 2023
SCARLETT E, YEAR 13, AND MRS PLATT-HAWKINS, HEAD OF ART
---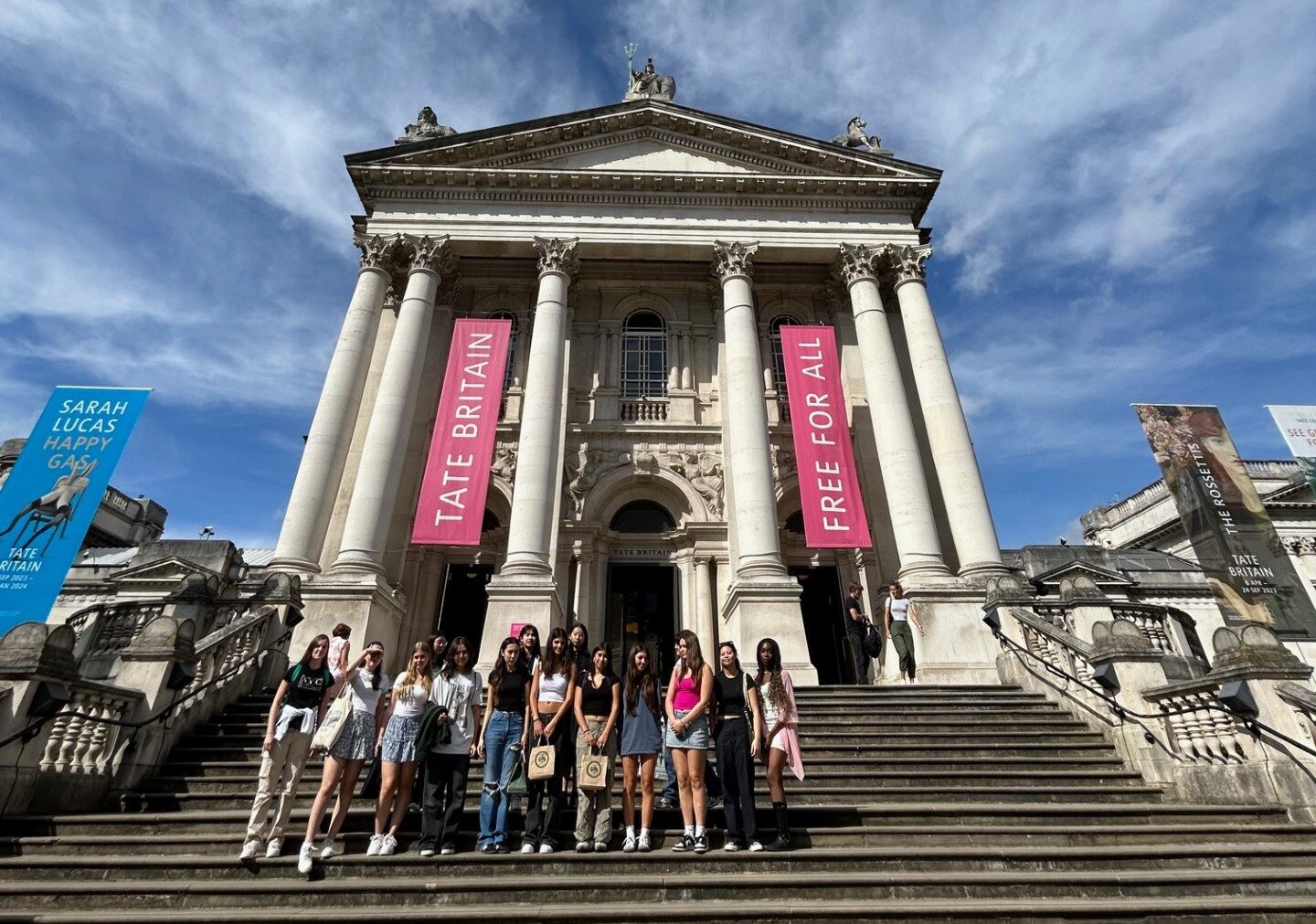 On Monday 11 September, our Sixth Form Textiles, Fine Art, Photography and 3D Design students went on a trip to Tate Britain and Tate Modern galleries by boat.
We started out at Tate Britain, which showcased Pre-Raphaelite artwork primarily by the Rossetti family, and we were lucky enough to see artwork by Dante Rossetti and read and hear poetry by Christina Rossetti. The exhibition explored their creative journeys and made connections to other members of their family and the friends who influenced them.
We took the Tate Boat up the Thames to Tate Modern. We were given time to explore the gallery independently. There was a wide range of art on display exploring all manner of theme. Collections include, 'Media Networks', 'Materials & Objects' and 'Performer and Participant'. We saw a variety of artwork, from large installation pieces, such as giant towers made of radios, to free motion embroidery pieces, photography, drawing and painting. Our focus was the 'Capturing The Moment' exhibition, which featured well known artists such as Pablo Picasso, photographers including Andreas Gursky, as well as work by David Hockney, who is known for both his paintings and his photography.
The purpose of the day was to give us inspiration to create our own artwork for our A-Level projects, it was also possible, in the Rossetti exhibition, to see how an artist chooses a theme for their artwork, how they develop ideas by drawing quick sketches and then how those ideas are refined into final ambitious compositions. It was a fascinating and informative day.