Exciting times for Music Scholars Danya and Jodi-Faye
Tuesday 28 April 2020
Two of Queenswood's most talented Music Scholars have enjoyed great success in recent weeks.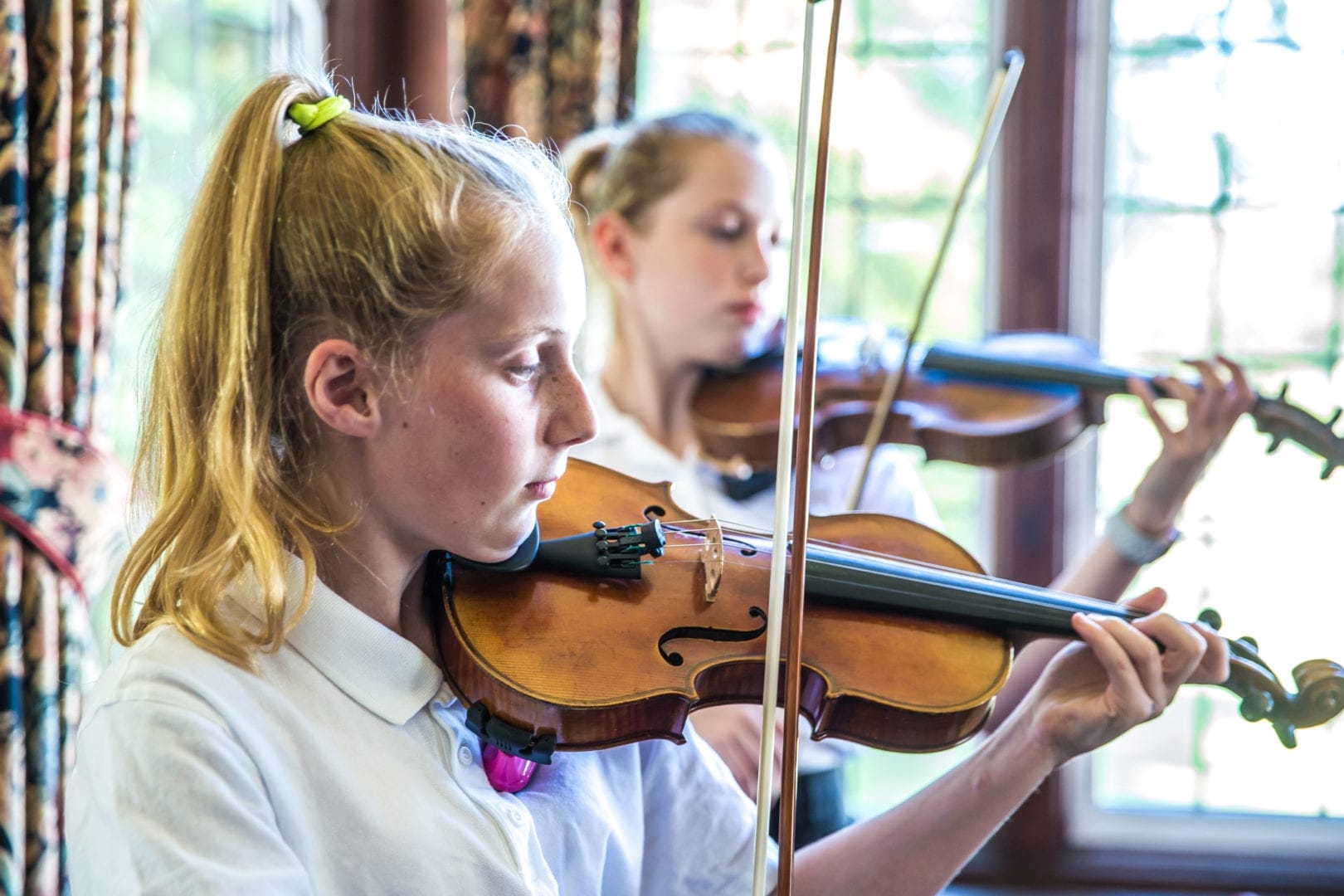 Violinist Jodi-Faye H (Year 9, above left) has gained places at both Junior Guildhall and the Royal College of Music Junior Department – an absolutely tremendous acheievement.
Meanwhile viola player Danya R (also Year 9) has been taking part in a challenge set by the Chineke! Junior orchestra during the lockdown period. She was tasked with introducing new music to the public that she has never played before, and researching black and minority ethnic composers.
Danya has made two videos for Chineke! – one about the Brazilian composer, Chiquinha Gonzaga, and the other performing one of Gonzaga's pieces, Lua Branca, which they have uploaded to their YouTube channel:
Danya leads the viola section of the Chineke! Junior Orchestra, and will soon be appearing on Britain's Got Talent – watch this space for more details!