Year 12 Drama: Moon Over Soho
Thursday 25 May 2023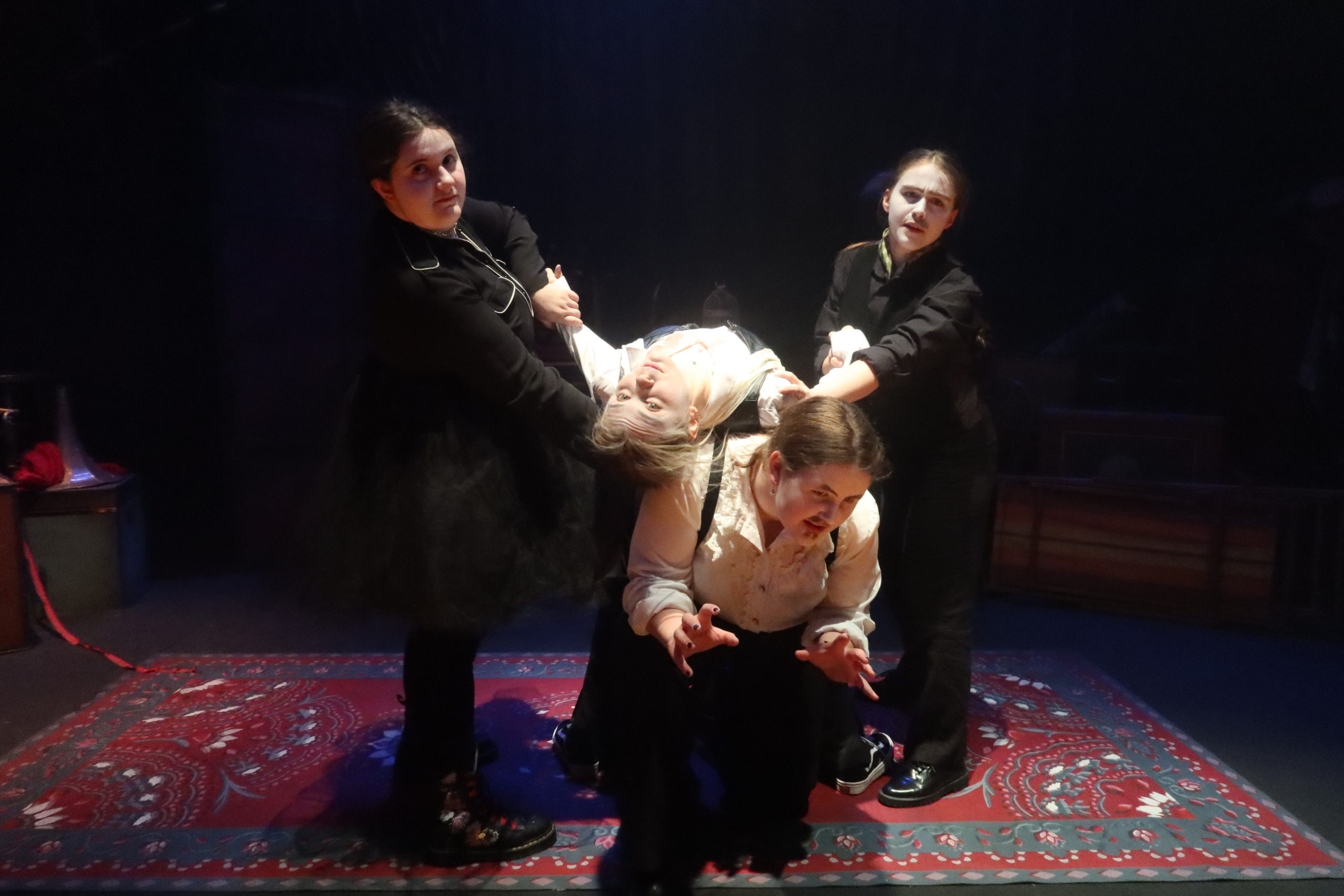 Year 12 Drama students staged their own highly inventive adaptation of the Threepenny Opera story in the Clarissa Farr Theatre on Monday 22 May.
Inspired by the muscular physicality of Steven Berkoff, and the dark, unsettling music of the Tiger Lilies, this concise, intricately detailed production evoked the sleaze and violence of London's East End in the 19th century.
It told the tale of Macheath (Mack the Knife), a debonair crime lord on the verge of turning his illegal empire into a legitimate business. When Macheath marries young Polly Peachum, her father is enraged. Jonathan Peachum controls the beggars of London, and he strives to get Macheath hanged. Unfortunately for him, the chief of police is an old friend of Macheath's...
The Cast
Sofia D, Isabella P-V, Isabel S, Freia T
Set Design
Isabella P-V