Sweeney Todd: Superbly Choreographed Physical Theatre
Wednesday 23 March 2022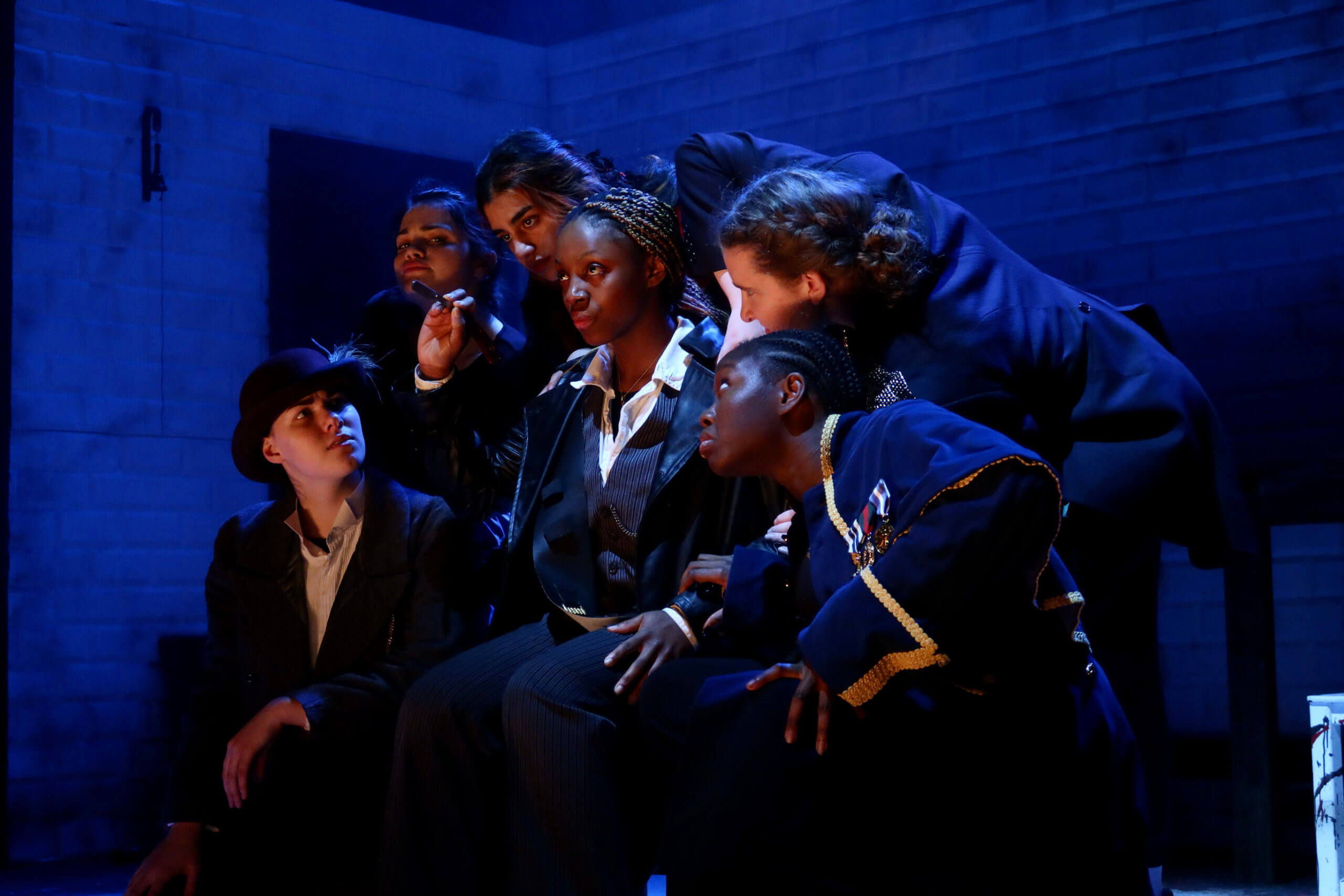 This week the A-Level Drama students presented a superbly slick, stylised adaptation of one of the most macabre urban legends.
Originally famous as a Sondheim musical, and more recently as a film starring Johnny Depp, Sweeney Todd is a legendary tale of a vengeful barber who slaughters the authorities responsible for his false conviction and for the brutal treatment of his wife Lucy. His 'tonsorial parlour' is conveniently positioned above Mrs Lovett's pie shop and together they find a unique 'disposal' solution to the growing body count...
The students were inspired by the intricate, muscular choreography of Steven Berkoff, and displayed remarkable ingenuity in their physical creations, including the iconic collapsible barber's chair and the meat-grinding machine...