Q Revue: A Showcase of Spectacular Choreography
Thursday 28 April 2022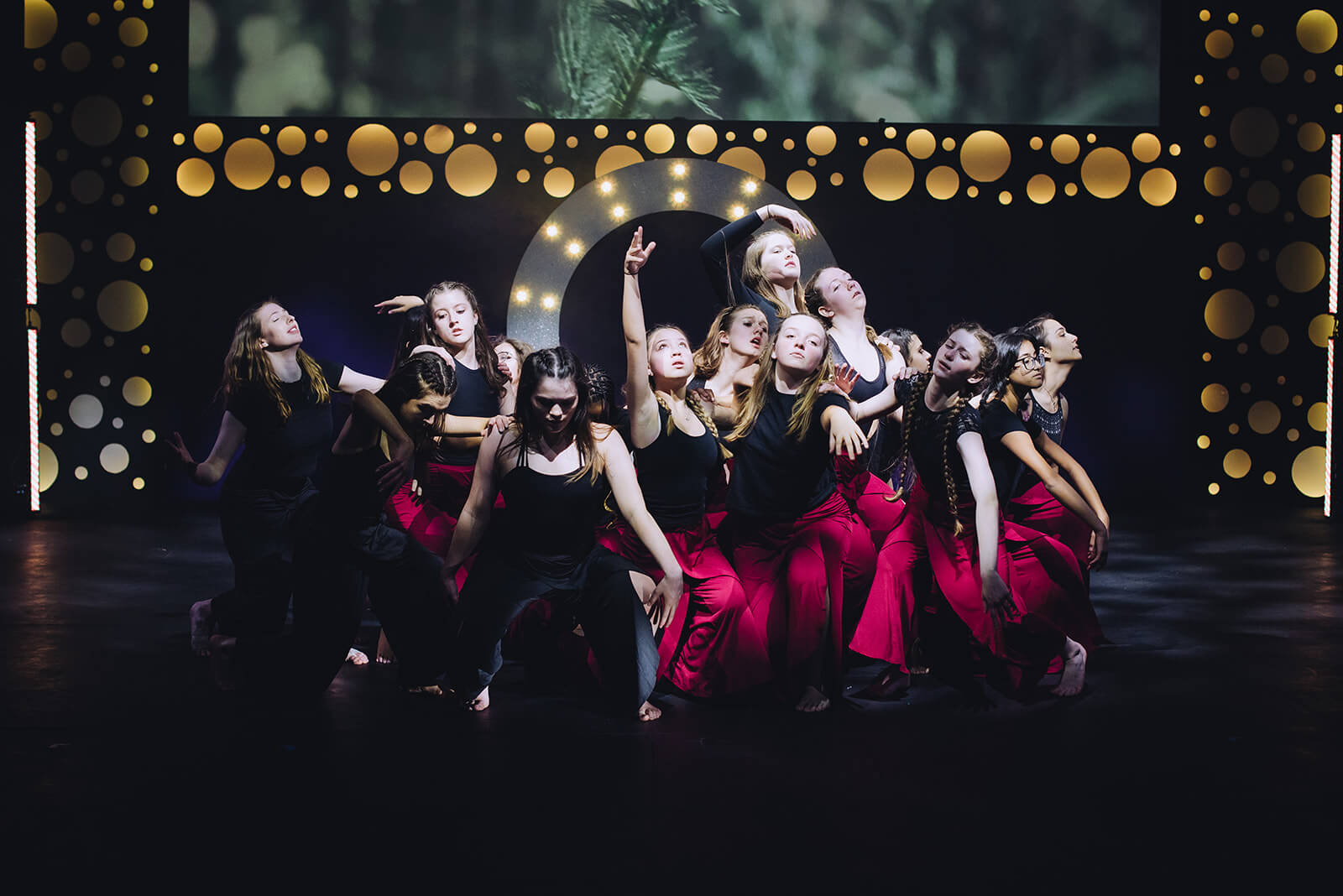 The Clarissa Farr Theatre was full to the rafters this week for Q Revue, an extravaganza of dance and music featuring pupils from across the school.
The diversity of choreography on display was remarkable, with performances inspired by musical theatre classics (Matilda, Chicago), movies (The Blues Brothers, Moana) and literature (Alice in Wonderland).
One number made ingenious use of a network of string that criss-crossed the stage, while another particularly and poignant striking piece highlighted the plight of wartime refugees.
The dances were complemented by highly impressive lighting and projection, and a soundtrack that included live vocal performances. We are currently working on a video edit, featuring highlights from all the dances, and hope to share this in next week's newsletter.
This year's show was a poignant occasion as we said goodbye to Mrs McGregor, Head of Dance. She has been a tremendous inspiration to so many pupils, as a teacher, choreographer and director. The annual dance showcase, which she established in 2012, has gone from strength to strength, and we are enormously grateful for everything she has done for Dance and Drama at Queenswood.
| | | | |
| --- | --- | --- | --- |
| | 0 | | "Dance show was amazing! So lovely to get back to seeing the live shows again." |
| | | | |
| --- | --- | --- | --- |
| | 0 | | "It was outstanding – the quality of dance, the variety, the way the girls encouraged each other, the bond, connection…inspirational." |
| | | | |
| --- | --- | --- | --- |
| | 0 | | "[My daughter] really is at her happiest when she dances – I love the way she say she just feels 'free' – what a beautiful thing to say. I can't thank you enough for giving her the opportunity to be on stage and to dance." |