Weekend Fun: No Money? Free Monet!
Thursday 13 January 2022
After the festive splurges of the Christmas period, January is renowned for being the month when we all tighten our belts and try to spend more carefully.
Financial discipline is an important skill for young people to learn and gaining an understanding of the value of money and conscious spending will help them become more independent and University-ready.
There are lots of ways for teenagers to get to grips with their finances and still have fun! Here are our suggestions for a fun-filled yet thrifty weekend.
---
Free Monet!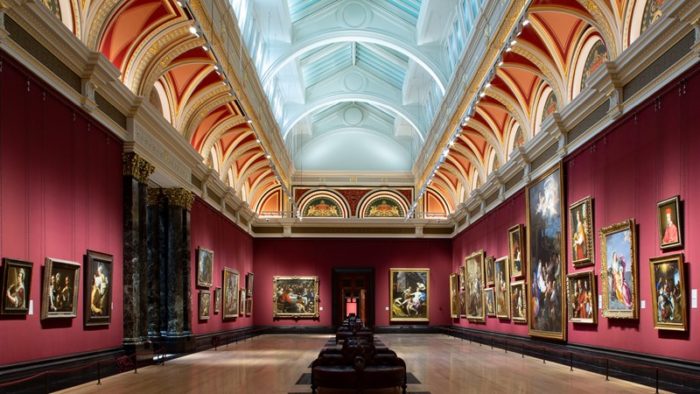 There is an abundance of free, jaw-dropping art to be enjoyed in the Capital - so why not head to London to soak up some culture? If you travel by train you can save up to 50% on your ticket price with a student 16-17 Saver card.
At the National Gallery you can see work by Botticelli, Leonardo da Vinci, Rembrandt, Gainsborough, Turner, Renoir, Cezanne and Van Gogh. Not a bad line up for the price of a train ticket!
Our A Level Photography and Media Studies students might wish to head to the Photographer's Gallery, the largest public gallery in London dedicated to photography. Current exhibitions include 'Concrete Feathers and Porcelain Tacks', a new film and installation project from artist Helen Cammock. Whilst adult tickets are £5 each, 18s and under go free.
Offering opportunities to explore the present and future of design, the Design Museum has a programme of exhibitions and displays, many of which are free or with a reduced entry fee for students. Queenswood's Eco Committee may be interested in the 'Waste Age: What can design do?' exhibition, which runs until 20 February. Another fascinating exhibition - 'Amy: Beyond the stage', celebrates the incredible creativity and legacy of Amy Winehouse.
---
Earn and learn!
Learning the theory of money management is useful but real-life experience reinforces these important lessons significantly for young people.
Why not try to help out doing odd jobs at home to earn some extra money or become proficient at saving when you spend by investigating the best student discount apps. Unidays and Student Beans offer discounts on a huge variety of brands and are worth downloading to your smartphone.
Resale platforms like Depop can be a useful money-making tool for the fashion-conscious entrepreneur and will help you to declutter your wardrobe at the same time. Be sure to stay safe online and discuss any potential sales or purchases with your parent or guardian.
---
Save when you graze!
Why not use the Practical Cookery skills that Mrs Lee has taught you this weekend and try out some money-saving recipes. Here are some easy-to-follow dishes or you could use the recipe booklet you brought home from school.