Weekend Fun: Enjoy a DIY Spa Day
Friday 6 May 2022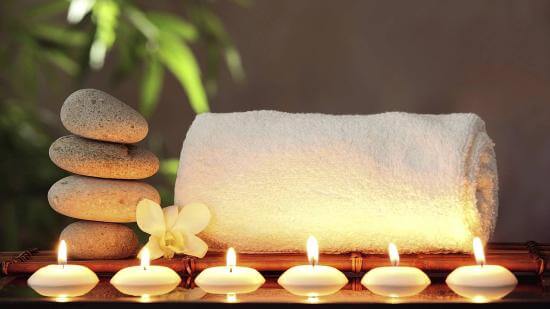 With our pupils in Years 11 and 13 diligently revising for their public exams, this week we are suggesting some DIY spa relaxation as our weekend fun. We hope that our suggestions provide some respite from your hard work and encourage you all to look after yourselves at this busy time.
Here are some simple spa treatments you can do at home which will help to relieve stress, ease any aches and pains, support a good night's sleep and boost your mood. Please take care when you light candles.
---
Soak in a warm bath
Relaxing in a warm bath, can relieve sports related aches and injuries, calm any frayed nerves and lighten your mood. Why not try adding some bubbles, bath salts or even a bath bomb for a really fragrant, spa-style experience. You may even wish to make your own. Here is how the Royal Society of Chemistry make their bath bombs.
---
Apply a soothing face mask
After thoroughly washing your face to remove any dirt or excess oils that have built up on the surface of your skin, applying a face mask suitable for your skin type will really add to your home-spa experience.
Whilst you can choose from a wide selection of face masks at the chemist shop or supermarket, you may also like to have a go at making your own. Click here for instructions from BBC Bitesize on how to make your own mask from porridge oats, honey and yoghurt or watch the video below.
---
Listen to some calming music
Music can have a profound effect on our emotions and mood. Try setting your phone and other distractions aside for a short while and immerse yourself in calming music. Ask Alexa to 'Play Spa Music' or play the Songs from Bridgerton video below as the soundtrack to your home spa.
---
Quieten your mind with mindfulness meditation
It can be easy to rush through life without stopping to notice much. The NHS website states that "paying more attention to the present moment – to your own thoughts and feelings, and to the world around you – can improve your mental wellbeing."
Why not try some simple mindfulness mediation to reconnect with yourself and gain a better understanding of your thoughts and feelings. This short video explains how.
---
Katie Bishop, Queenswood Counsellor, also recommends some easy and fun exercises which she finds very helpful when trying to relax. The exercises and other well being tips can be found on the Save the Children website by clicking here and also in the digital booklet below.