Summer Holiday Fun – High Tides and Good Vibes!
Friday 2 July 2021
With the summer holidays upon us, it's time to get some sand between our toes! In the Admissions and Marketing Office we have been busy planning our staycations and choosing our favourite sea and sand destinations. Here are our top tips for a day at the seaside!
---
Whilst Miss Noone would usually love to head to Ireland for her holidays, this year she will be staying closer to home. One of her favourite beaches is Woolacombe in North Devon. Two miles long and a quarter of a mile wide at low water,the beach stretches from Shellsborough Cove to Putsborough. Being surrounded by National Trust land, the area has thankfully managed to avoid over development.
For £25 a day you can rent one of the colourful beach huts and at the busier Esplanade end of the beach there are a variety of ice cream stands and the Beachcomber Cafe is a must. The water is fantastic for swimming but make sure you stay with the lifeguarded zone.
---

For Mrs Harris there is only one place in the UK to visit and that is North Cornwall and her favourite beach, Constantine Bay. As well as the beautiful sands, there are also rock pools to explore and great surfing to enjoy.
You may want to start the day early and head in to nearby Padstow before the day-trippers arrive. With its picturesque harbour, gift shops galore and award winning restaurants, this beautiful village is definitely worth a visit.
---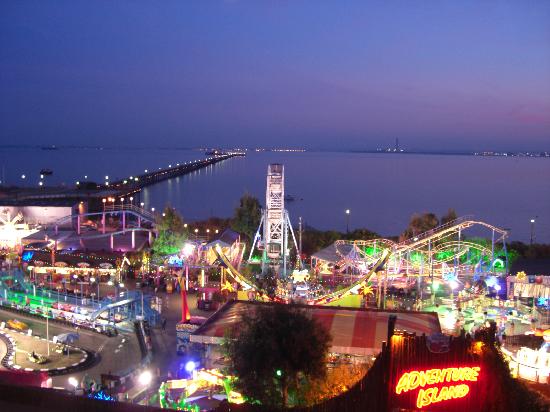 For Mrs Leigh, when the sunshine hits - Southend is it! Just an hour and fifteen minutes away by car, Southend-on-Sea is a lot of fun for a day trip. Enjoy a Rossi's ice cream as you stroll along the prom, visit the world's longest pier and finish the day with fish and chips!
Teenagers and younger children will love the rides at Adventure Island and playing the slots in the arcades lining the Esplanade. If you decide to visit, please bring us back a stick of rock!
---
Wherever your holidays take you this summer, we all wish you a fantastic time. Stay safe and don't forget the sunscreen!