Eliza and Eavie – Stitching for the NHS
Tuesday 28 April 2020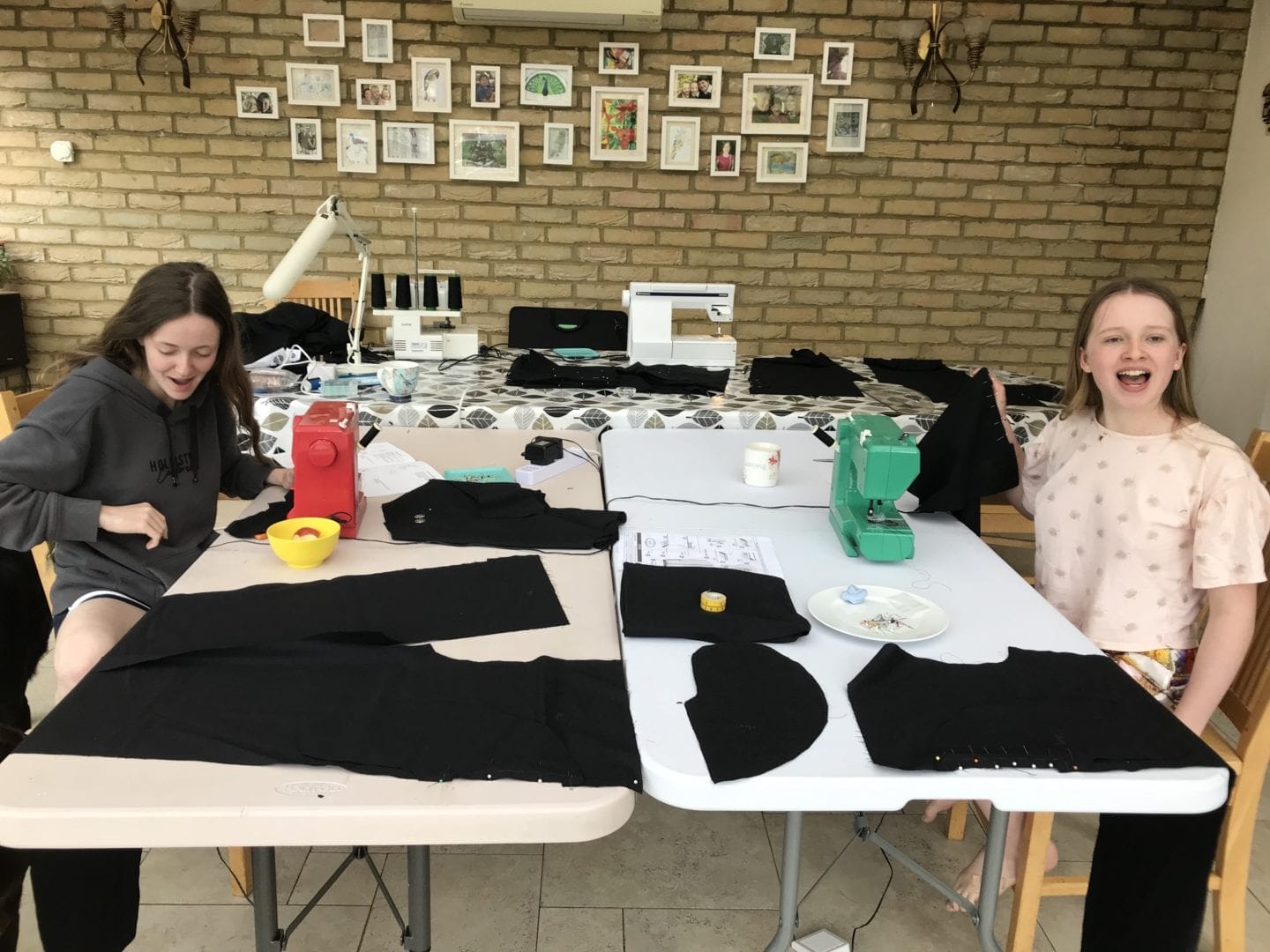 Sisters Eliza M (Year 7) and Eavie M (Year 9) have been doing fantastic work at home during the lockdown, making protective clothing for nurses and care workers.
They began at the start of April making washable face masks for local care home workers to wear under their precious PPE. With their mum's help, they soon produced 50 masks.
They then progressed to making full NHS-grade scrubs for nurses. By 15 April they had made four sets between them, and had the fabric to complete another four or five.
This is a superb example of the Queenswood Qualities of resourcefulness and resilience in action. Well done, girls!