Books2All: Help Us to Share the Gift of Reading
Thursday 27 May 2021
We are very fortunate at Queenswood to be able to offer our pupils so many facilities and opportunities, but did you know that 1 in 8 schools in the UK doesn't even have a library? Or that 20% of pupils leave primary school behind in their reading ability?
According to Department for Education, by the final year of compulsory schooling in England, the reading skills of children from disadvantaged backgrounds are on average almost three years behind those from affluent homes.
---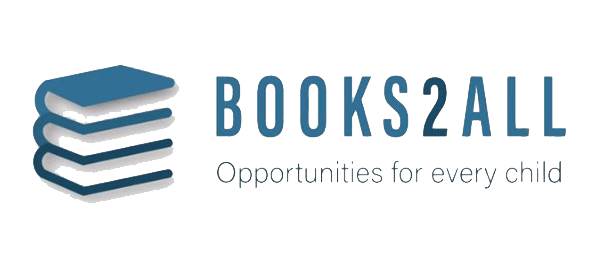 Books2All is a new UK registered charity (#1191793) aiming to reduce educational inequality through an app that matches donors of books with the schools that need them most.
Its vision is a world where every child finds the books that can help them reach their true potential. It's run entirely by volunteers, one of whom is the father of a Year 7 girl here at Q. When he recently got in touch with us, we were of course more than happy to see how we could help.
The Books2All app is due to launch around autumn this year in Greater London, and is currently looking to build its community of book donors by getting them to pre-register for the app. Our librarian, Mrs Truran, has agreed to donate a heap of books from the library, and to keep donating books on a regular basis.
And it would be great if our parent community could also donate any books that they no longer need – fiction or non-fiction. So please, liberate whatever you can from your bookshelves, so that they can live another life and inspire more children.
The Books2All website also publishes a super blog every week about all things to do with books and education.
Please do what you can to help Books2All in its mission to reduce educational inequality in the UK. Every book can make a difference, so please click here to sign up as a book donor..
If you're interested in volunteering yourself, feel free to get in touch at [email protected].