Year 11 Artists at the British Museum
Thursday 10 February 2022
BY DISHA C
---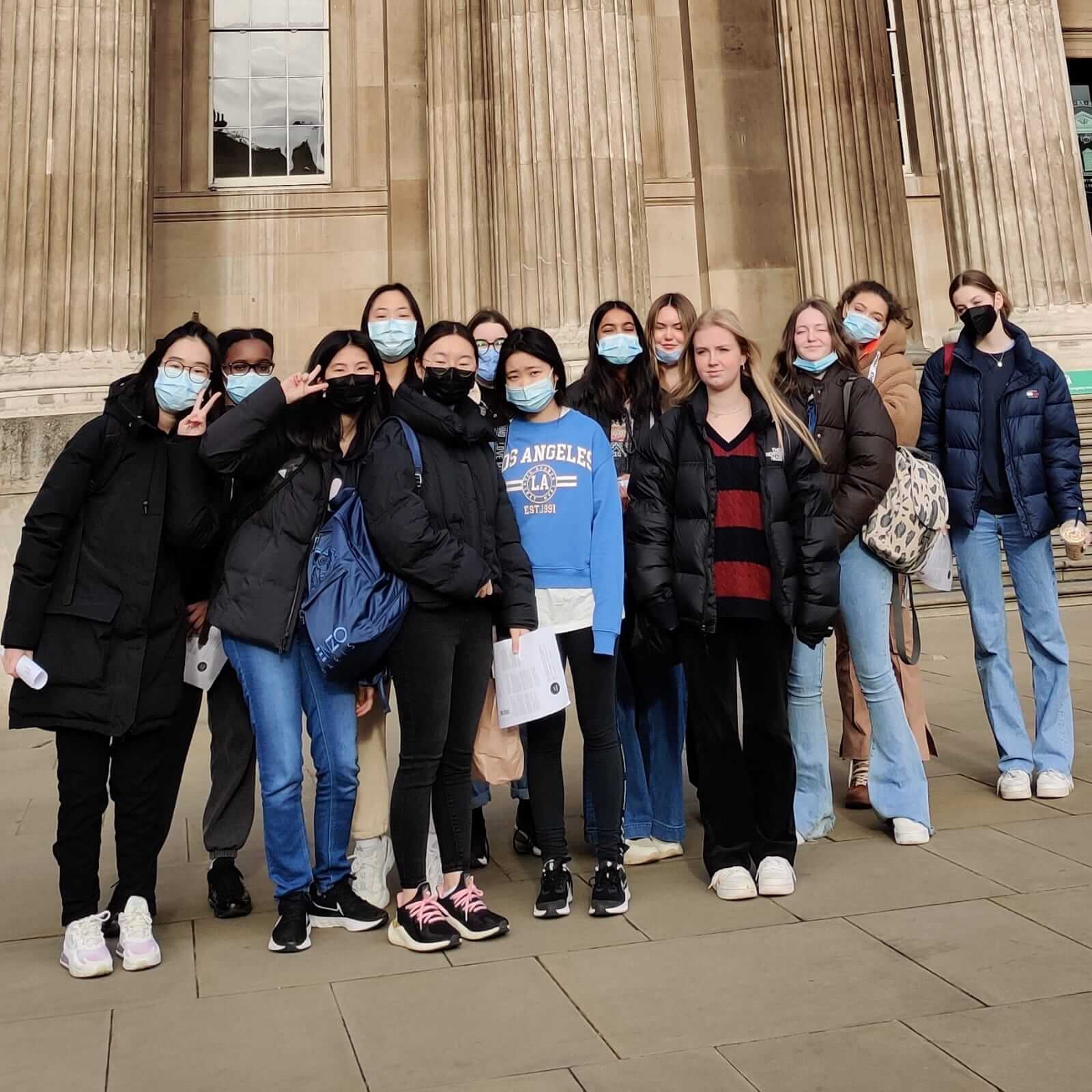 On Tuesday 8 March we went on a trip to the British Museum to gain ideas and inspiration for our new theme, 'Beginning and/or End'.
My group and I immediately went to the lowest floor where we saw the 'Tree of Life'. I was instantly inspired by the use of old weapons to create the trunk and branches of a tree.
As we walked through the rooms I was mesmerised by the range of materials used to create faces, objects, people and landscapes.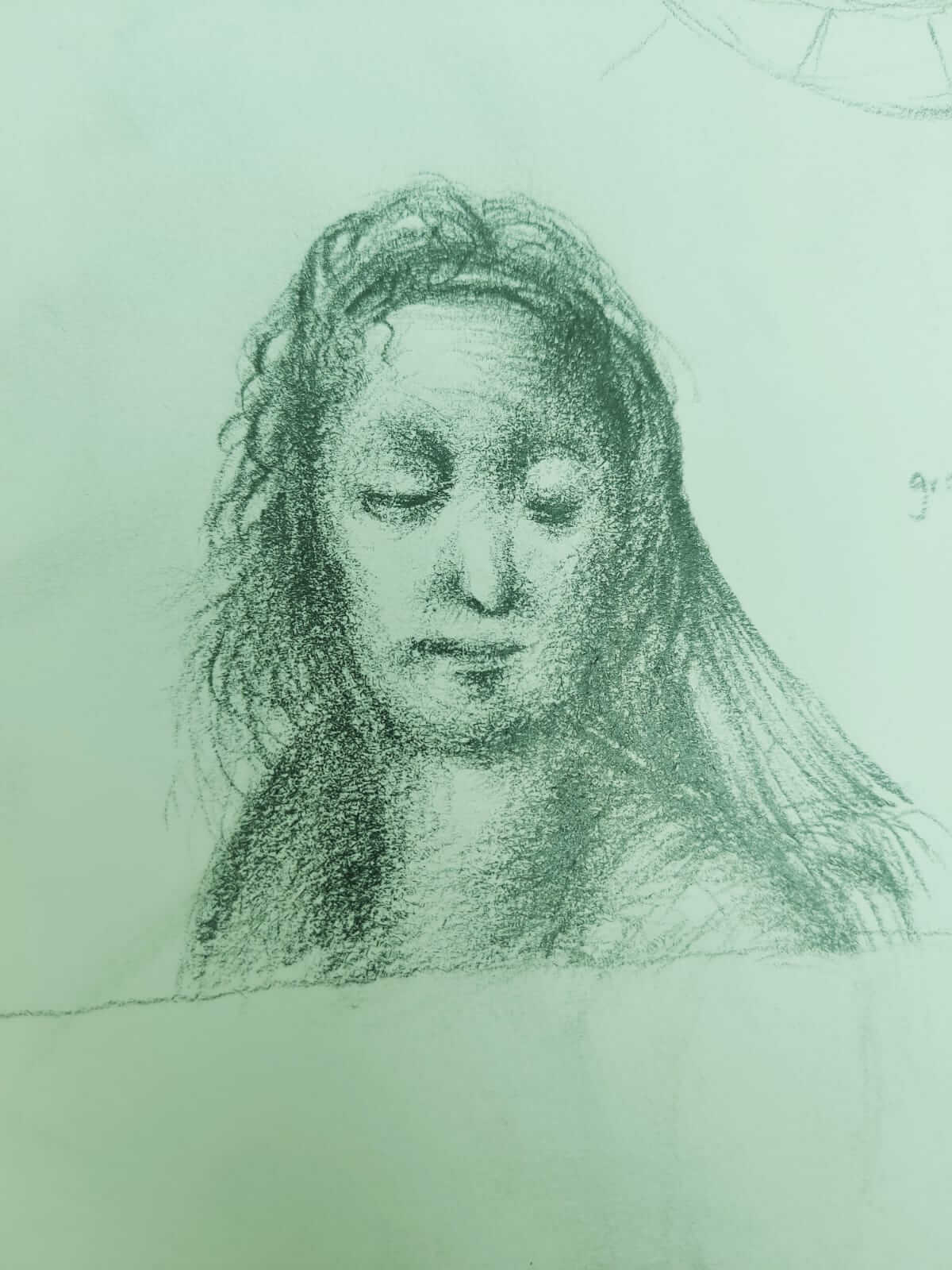 Sketch by Katie C
Another exceptional piece we saw was a large dress made solely of porcelain flowers. This inspired me to do a quick sketch of it in my sketchbook.
Overall I am glad that I had the chance to spend a whole day thinking of things to create and make, and I now have plenty of ideas of what to fill up my sketchbook with.