Richly Deserved A-Level Success for Queenswood's Class of 2021
Tuesday 10 August 2021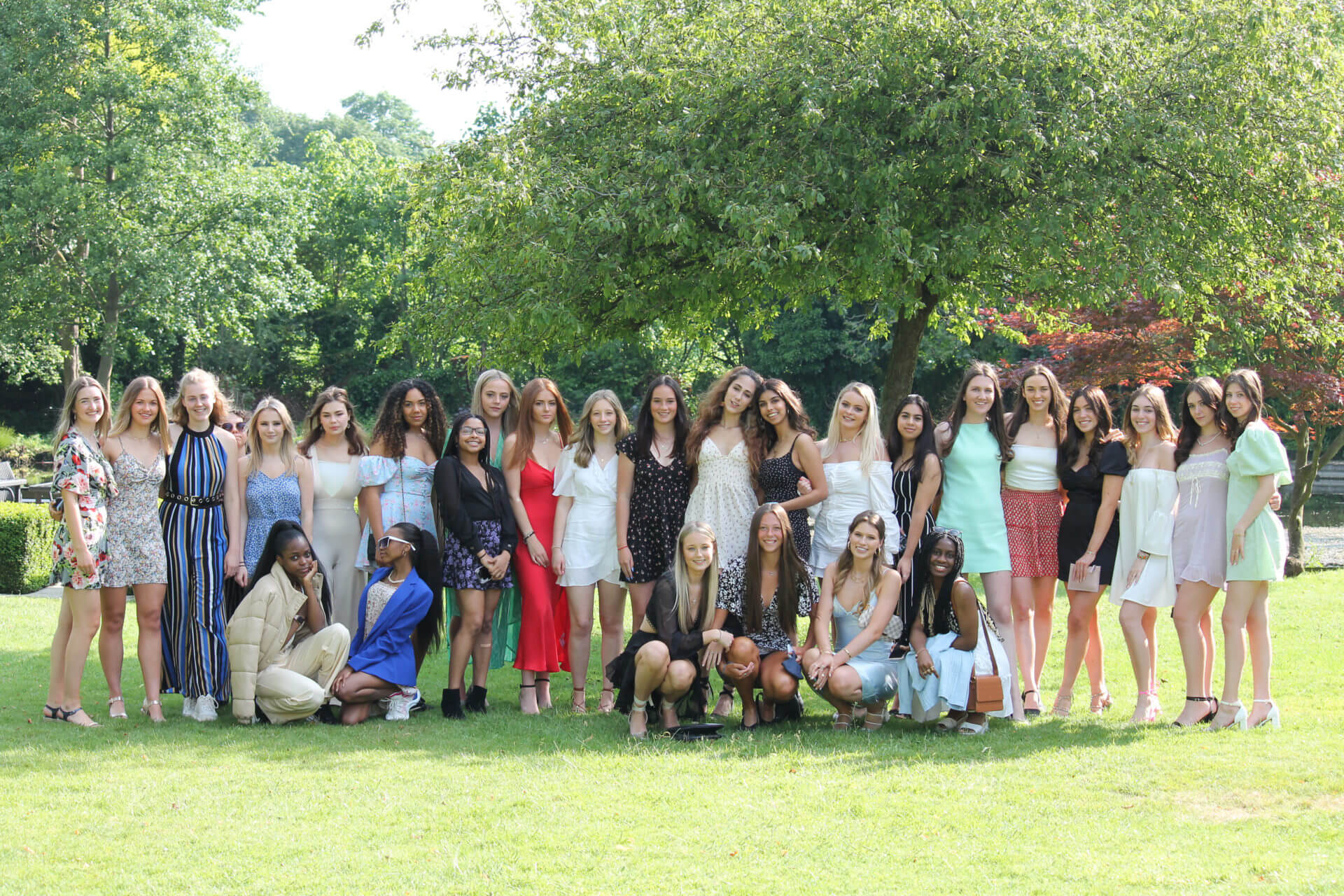 After a tumultuous year of disruption and uncertainty, pupils at Queenswood School are today celebrating richly deserved A-Level results.
As in schools across the country, Queenswood's grades were awarded based on a broad range of rigorous, standardised evidence. The school's processes and policies were scrutinised by the Joint Council for Qualifications, and we are delighted to report that the grades submitted were accepted without question by the exam boards.
It means that the class of 2021 are now able to proceed to the next stage of their academic careers at some of the most prestigious institutions in the UK and abroad, including Architecture at the University of Nottingham, Politics and International Relations at the University of Bristol, Computer Science at the University of Southampton, Sociology at the University of Durham and Biochemistry at University College London.
Aspiring veterinary surgeon Becky Walter achieved A* in Biology and A grades in Chemistry and Geography, and is thrilled to have been accepted on the Veterinary Medicine and Science course at the University of Surrey. 'Being a vet has been my lifelong ambition and Queenswood has been instrumental in helping me achieve this goal. I'm really looking forward to becoming a vet student.'
There were many more outstanding individual achievements, including three students who were awarded at least three A*s. Overall, 81.3% of grades were A*–B.
Principal, Jo Cameron, hailed the resilience and determination of pupils and staff during this period of enormous challenges. 'This generation of A-Level students has seen many of the usual freedoms and opportunities curtailed, and I am so pleased that they are finally able to celebrate their academic achievement. I would like to pay tribute to them, and to the teaching and support staff at Queenswood and throughout the country who have worked tirelessly and steadfastly to ensure that the process was scrupulously fair, and that pupils attained the grades they deserved. I am extremely proud of my teaching colleagues and the teaching profession as a whole.'