Academic Scholars: Alexa D's Photograph of the Week
Wednesday 3 March 2021
Each week, Mrs Goddard invites the Academic Scholars to talk about a photograph in the media that has caught their eye.
Recently, Alexa D (Year 7) submitted this striking image of a piece of garden sculpture. Scroll down to read her comments.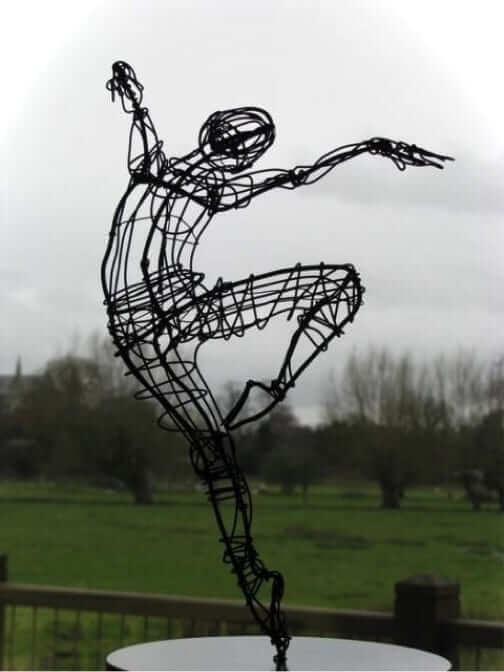 'I chose this picture because I thought it could be representative of a Queenswood girl.
The art itself symbolises creativity. It is thought provoking and made me reflect upon the simplicity of the materials combined with the complexity of the structure and how it works with gravity; it would require courage to balance on pointe in this position.
To me, this sculpture is female, and part of the Queenswood philosophy is to be resourceful and empowered to achieve our career dreams. The image of the dancer is portrayed as strong yet graceful; a dancer must be innovative in their choreography and resilient in their training.
I think the piece encourages reflection and helps the development of a curious mind.
I think this image incorporates all of the Queenswood Qualities.'