Sixth Form Debaters Zoom Through To Regional Final of ESU Competition
Thursday 21 January 2021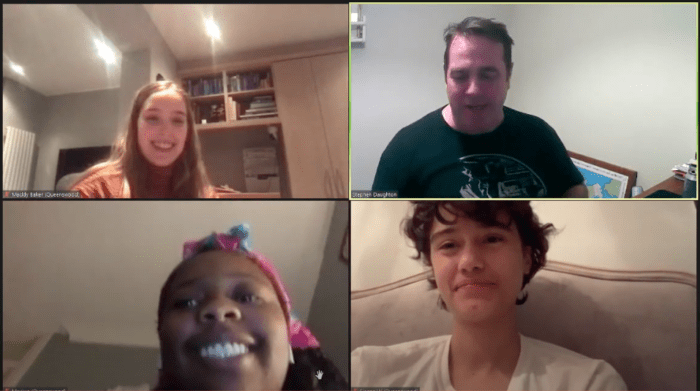 Anti-clockwise from top left: Becky W, Meyiwa W, Sienna W and Mr Daughton
Three of our Lower Sixth debaters scored an impressive victory on Wednesday 20 January, securing passage to the regional round of the English Speaking Union's National Debating Competition.
Meyiwa W, Maddy B and Sienna W all participated in an online debate with six schools in total, with just two teams progressing to the next round.
The girls deserve a lot of credit for committing to extra meetings to plan and practise remotely, particularly after long days spent on screen. Overcoming these logistics to put together a coherent and winning debate is a great achievement.
In the competition, the girls successfully proposed the motion that 'there should be quotas for women on company boards'. It should be pointed out that competitors have no choice in the motion or which side of the debate they must defend.
We would like to congratulate the team, and wish them all the best for the next round of this prestigious competition.