Six Q Netballers selected for representation
Friday 6 November 2020
Queenswood Netball continues to go from strength to strength, and we are delighted to announce that six of our star players have been called up at local, regional or national level this season.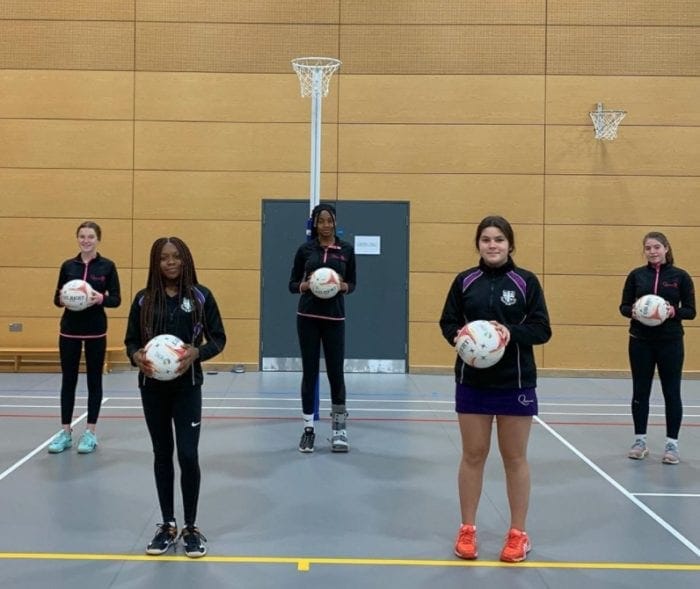 Sophie T (Year 8) and Tilly L (Year 9) will be representing Hertfordshire at U13 and U15 level respectively. Rosie P (Year 10 - not pictured) will be playing for the U17 Mavericks team. Dani E (Year 10) and Moni O (Year 11) both join London Pulse's U19 hub. Meanwhile Peace A (Year 12) will be playing for London Pulse at U21 level, and also representing England!
We are immensely proud of these superb achievements.