Nigerian Independence Day: Commemorative Dinner
Friday 2 October 2020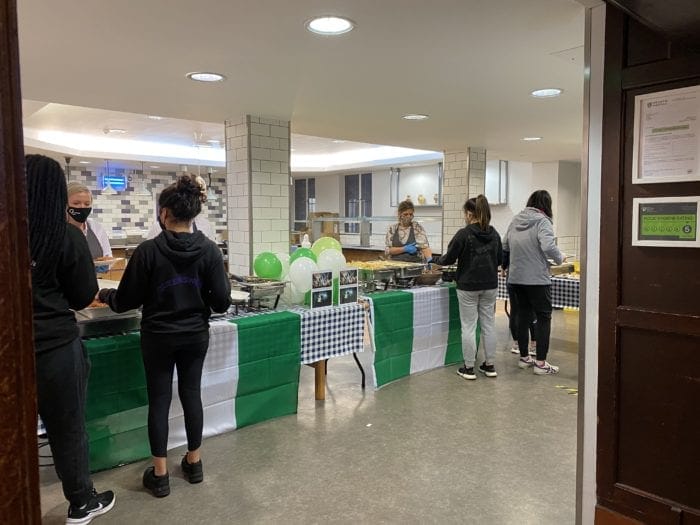 On Thursday evening this week our boarders commemorated the 60th anniversary of Nigerian Independence Day with a delicious themed supper in the Dining Hall.
On 1 October 1960, an independent Nigeria flew their flag for the very first time. This momentous occasion signified a new constitution, with the election of a Prime Minister and a President as ceremonial Head of State. Every year in Nigeria this wonderful celebration is marked with fireworks, dancing, a parade and families gather to share a feast of traditional dishes.
The Coronavirus pandemic has changed the way that our girls celebrated Nigerian independence this year at Q, but with the amazing efforts of our incredible catering and boarding teams they were able to enjoy a delicious Nigerian dinner together. The mouth-watering menu included:
Main Courses
Suya Chicken Leg (Peanut free)
Vegetarian - Bean Burger with Sweet Sauce
Garlic and Spinach Cream Pasta
Side Dishes
Jollof Rice (V)
Cajun Potatoes
Plantain
Courgette and Red Onion Panache
Salad – Brown Bean Salad
Dessert
Pancakes with Mango and Blueberry Compote
This fantastic evening was thoroughly enjoyed by all the girls and a wonderful way to mark such an auspicious occasion.